Luke was referred to me by my friend and fellow photographer Teale (of Teale Photography, and I actually photographed her proposal) because he was planning to propose to his girlfriend on April 1st. I had a shoot later that day, so we worked out a time that fit into his elaborate plans.
Luke had a great plan set in place - Sunday brunch at the Hotel Del Coronado, then a walk on the beach at Centennial Park where he would propose, and end the day sailing.
Anyways, on to the photos.
What a beautiful day in Coronado!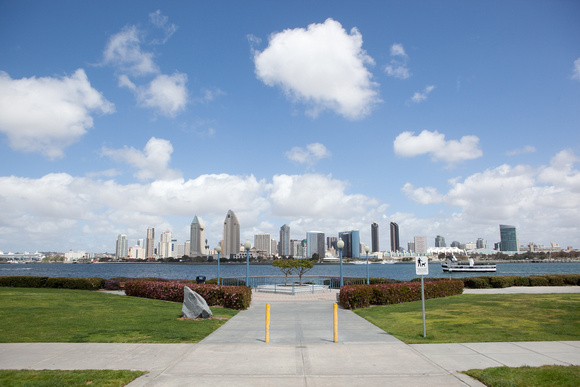 Needless to say, Cindy was surprised.
This is the moment Luke told Cindy that he had her best friend fly out from Canada to celebrate with them.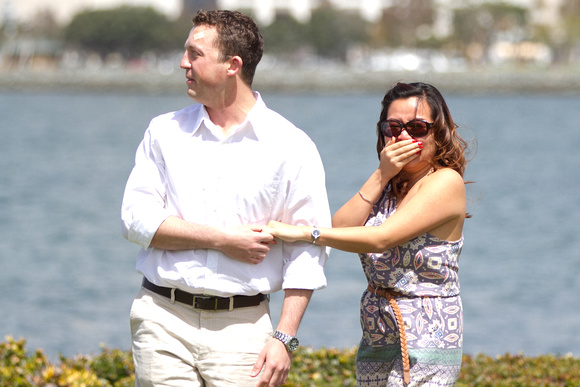 Cindy's beautiful new ring. If I heard correctly, Cindy's father set all of the diamonds.
After all of the excitement, I took them away for a few minutes to do some portraits of the two of them.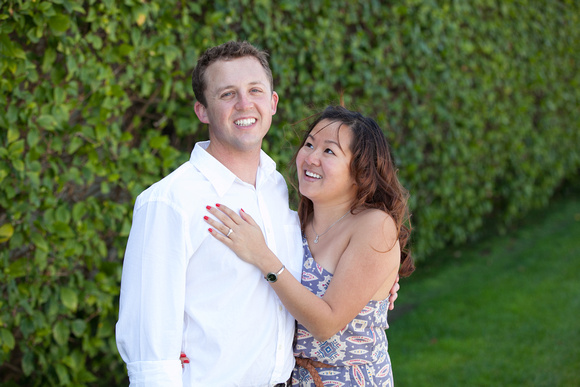 Congratulations you guys! You are both so cute together and I look forward to seeing you guys again soon!