Melissa and Anton are friends of mine from back in the Best Buy days, and from early on in my aspirations to be a photographer Melissa has always been a big proponent of mine. Anton came to the store as I was finishing up school and we always had fun together. Not long after, these two started dating and are so cute.
I had so much fun shooting with them, it really reminds me why I love my job. Melissa was first apprehensive seeing she hadn't taken professional photos since her High School Senior Portraits and she made sure to mention to me that "taking photos wasn't her thing". At the end, I asked her if the session was awkward, and she admitted she had a lot of fun. To be completely honest, making the session fun is one of my top priorities.
I wanted to try some new things, to put myself in a somewhat challenging situation (photographic wise) and chose to photograph in Mission Trails still a few hours from sunset with very little shade available. Using a strobe, beauty dish, a wonderfully supportive assistant/girlfriend and an adorable couple, we came up with these photos.
Please enjoy!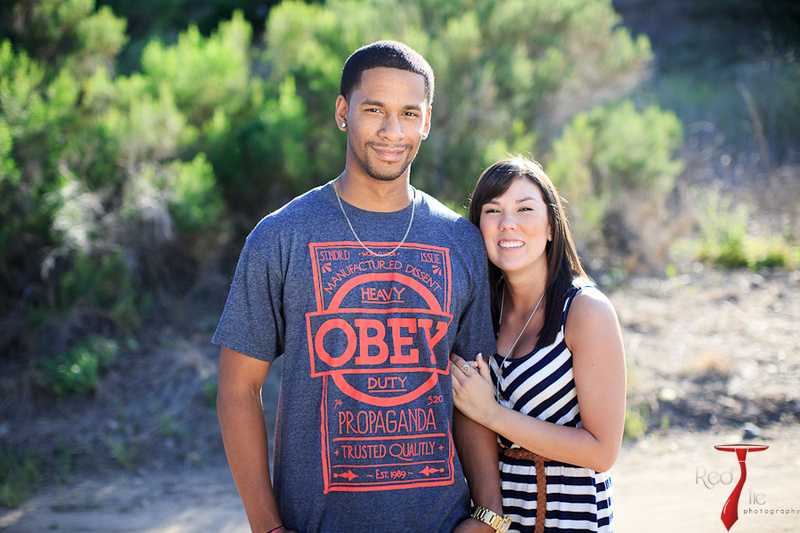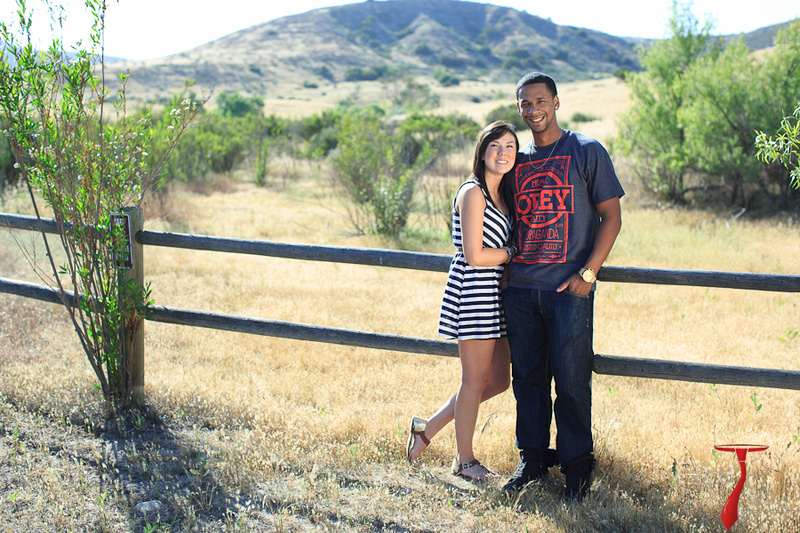 These photos were all done using natural light and a reflector to either fill or diffuse light. The following is where I used a strobe to really create some unique imagery.
And I will end off the post with a few of my favorite photos from the session.