I have known Mike and Viv for a few years now, and we go back to my days at Best Buy. Mike was one of the best supervisors I have ever had, and Viviana was always a pleasure to work with. These two are so cute together it is unfair. Victoria joined me for this night time engagement shoot in Downtown San Diego, and we all had a blast.
Viviana is a fantastic makeup artist, and Mike is an incredible graphic artist. Every once in a while, we would spot Mike's artwork on the back of a clipboard or the bottom of a receipt at Best Buy.
Once again, I love when clients become great friends, or when friends become great clients. I truly do love my job.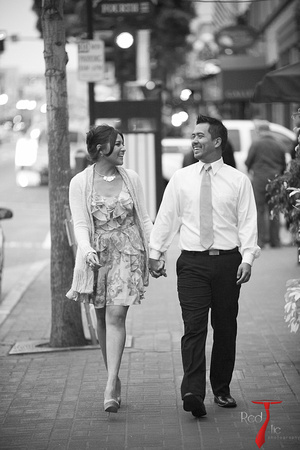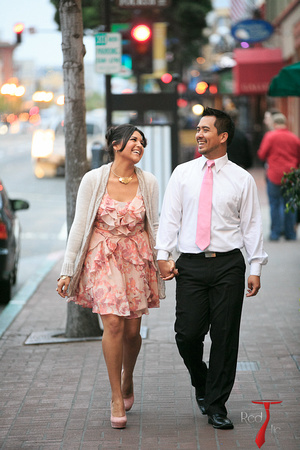 Viv was terribly worried we would get run over, but she was such a sport for running out into the street each and every time to get the shot.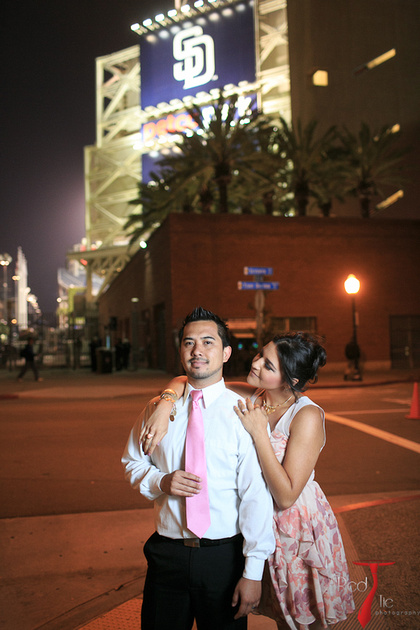 Thank you guys for being awesome!